Newest Feature: Zeta Banx (North Carolina)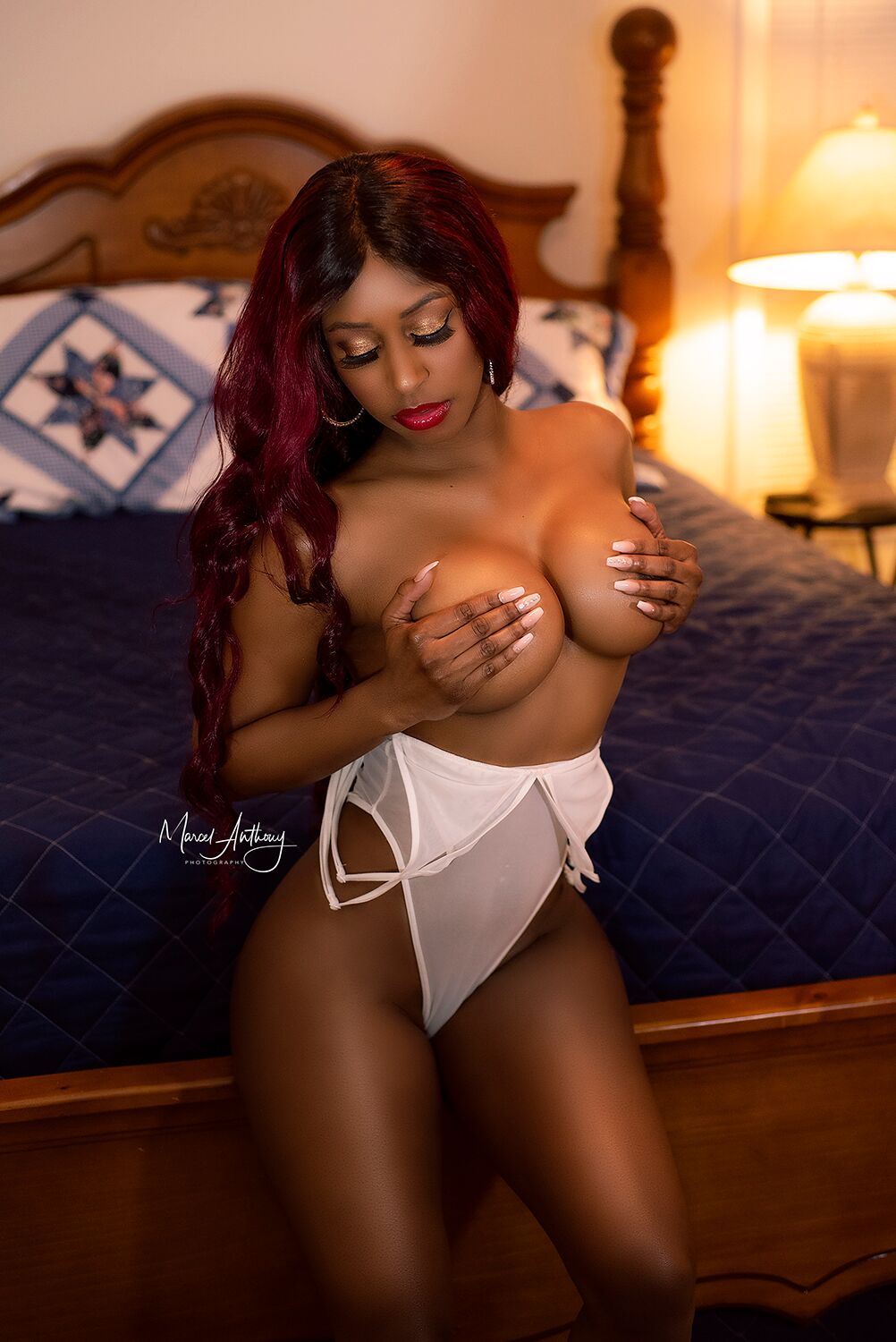 1. Name: Zeta Banx, Measurements: 34C-24-36, Ethnicity: Black & Cherokee Indian
2. What Type of Man are You Looking For? Someone with a level head, respectful and Romantic
3. Who/What Inspires You to Get Into This Industry? I simply enjoy the art of what can come from the lenses of a camera, it's ver intriguing.
4. Does A Person Have To Be A Celebrity To Have A Chance Or A Regular Person? I am fine with either or.
5. Describe Yourself Sexually? I have long black hair. I am sweet as brown sugar with mesmerizing brown eyes, my lips are soft and luscious to the touch. Lay me down, and glide your hands across my soft skin slowly gliding your hands down my chest onto my full breast and hard nipples. As you pass my flat small waist, you grip my thick round ass I bet you'll fall in love with me.
6. Where Do You Want This Journey To Take You? I hope to experience great and awesome things that are successful
7. So "2019" IsHere, What Are Your Plans For This New Year? To continue to work, network, and travel.
8. What Are The Most Important Things To You When Being In A Relationship? Communication, Honesty, and Trust
9. When Being Approached By A Man, What's The First Thing You Notice as There're Coming Towards You? How tall are they, and are they attractive.
10. What Are Your Turn On's About A Man And Turn Off's? Turn on would be nice smile and tall, turn off would be bad breath and bad manners
11. Now Sexually, In Your Opinion Does Size Of A Man's Package Matter To You? Why? Yes, because I want something to enjoy not have to fake it.
12. Is It Hard For You To Balance Your Personal Life From Your Business One? No
13. How Can Your Fans Link Up With You Online? Instagram: @IAmZetaBanx & Snapchat: @ZetaBanx
14. List Your Accomplishments To Date? Cove of Tensions Magazine, Brand Ambassador for Shop My Pleasure, Music Video by J. Mafia & Gwapfeen: Valentine
15. Do You Prefer To Wear Panties, Thongs, Boyshorts, Or Nothing At All, And Why? Nothing at all, I like to be free
16. Is There Anything You Like To Say Before We Let You Go? I want to thank So Kold Magazine for the feature and also all of my fans that support me. I look forward to the future.